Colin Cowherd to Baker Mayfield: 'Zip It, You're Embarrassing Yourself'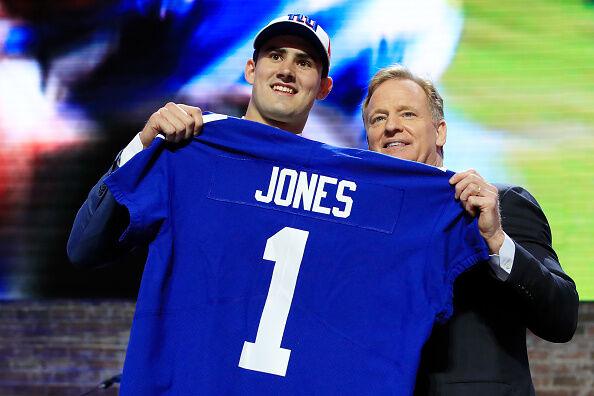 Colin Cowherd:

"Baker Mayfield called out Daniel Jones completely unprovoked and wasn't even asked about Jones. I keep hearing 'HE'S PERFECT FOR CLEVELAND!'… He's 'volatile', is that 'perfect' for Cleveland?? He's called out his coach, he's called out a teammate, and now he's called out a New York Giant. I understand why they put their arm around him, I mean, it's Cleveland, their standard is incredibly low. I think Bill Belichick would tell him 'Shut your mouth, don't say this'. I think Sean McVay would say 'Zip it up, you haven't done ANYTHING'. All the legendary coaches in the NFL would tell Baker if he was their guy 'Stop talking, you're embarrassing yourself'. Patrick Mahomes is a winner and you're a LOSER. You were 6-7 last year and won ONE game outside the state of Ohio."

(FULL AUDIO AT BOTTOM OF PAGE)
Listen to Colin Cowherd blast Cleveland Browns quarterback Baker Mayfield after he unexpectedly took shots at Daniel Jones in a now-published interview with GQ Magazine that was conducted last summer.
"I cannot believe the Giants took Daniel Jones, it blows my mind. Some people overthink it. That's where people go wrong. They forget you've gotta win. Either you have a history of winning and being that guy for you team or you didn't."
Cowherd said to remember this attack was completely unprovoked, as Mayfield was reportedly watching a television in the background of the set with ESPN's Sportscenter airing a segment on the Giants selecting Jones with the no. 6 pick, and brought Jones' name up in the interview.
Check out the audio below as Colin say Mayfield is beginning to embarrass himself every single time he opens his mouth in the media, and wonders why the dysfunctional Browns are even favored to win the AFC North.