Colin Cowherd Says Alabama vs. LSU is Not a Real Rivalry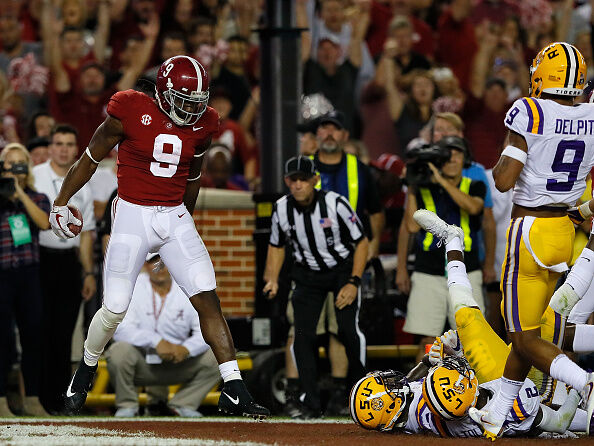 Colin Cowherd:

"I don't think Bama vs. LSU is a rivalry. To be a rivalry they would have to go back and forth on the winning thing. Alabama is going to win it and they're going to win it decisively. This series is about Nick Saban. Saban was 4-1 against Alabama when he coached LSU and he's 10-3 in this series at Bama when he's coaching against LSU. Saban has won 14 of 18 in this series and he's going to roll Saturday. This is not a rivalry, this is hammer meeting a nail. LSU has been shut out at home two of the last three times they've faced Bama (LOL), and has lost against the Tide 8 straight times. If Tua plays, Bama is winning by two touchdowns. This is a shark vs. a seal. Yes, they both swim, and yes they both live in water, but you know who is going to win every time. This is no rivalry, it's which side Nick Saban is on."

(Full Video Below)
Listen to Colin Cowherd guarantee an Alabama Crimson Tide beat down of the LSU Tigers just a couple days out from Saturday's afternoon showdown that will pit the no. 2 ranked Tigers against the 3rd ranked Crimson Tide in Tuscaloosa.
Colin says this isn't a rivalry considering Alabama has won the last eight games in the series, including sad shut outs in two of the last three games.
Colin says it isn't LSU vs. Alabama, it's Nick Saban versus whoever is on the other sideline, as Saban is 10-3 vs. LSU as the head coach at Bama, and was 4-1 vs. Alabama when he was the head coach of LSU.
Check out the video below as Colin details why Alabama will win this game by at least two touchdowns if Heisman candidate and projected first overall pick Tua Tagovailoa is healthy.