Herd Hierarchy: Colin Cowherd Ranks the 10 Best NFL Teams After Week 1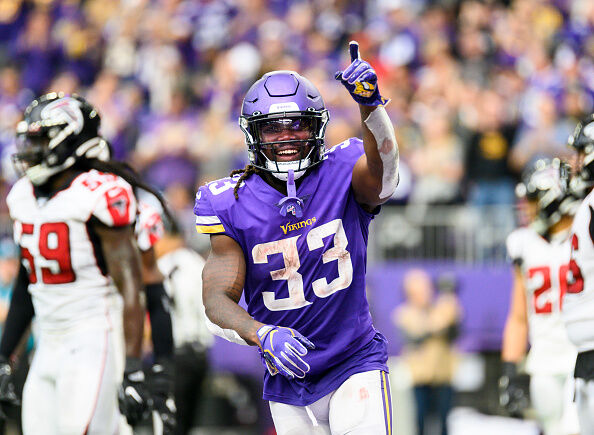 Colin Cowherd Ranks the 10 Best NFL Teams After Week 1
(Full Video at Bottom of Page).
10. Houston Texans: "I don't care that the Saints won the game, the Texans are a better team. They led for the entire game and if it's in Houston, the Texans win."
9. Los Angeles Chargers: "I think their talent is top 4 in the league but they don't have Melvin Gordon and Derwin James so I can't put them in the top 5 until they get those guys back."
8. Green Bay Packers: "I love what Green Bay has done the last two years in the Draft on defense, but I'm not going to put them higher than eight because I think their offense was clunky in Week 1."
7. Baltimore Ravens: "Are we sure John Harbaugh isn't the best Harbaugh in the family? Joe Flacco was BAD for Denver last night, and I'm watching Lamar Jackson's massive growth in the last six months."
6. Minnesota Vikings: "I like everything about Minnesota except their quarterback. Mike Zimmer is one of the most underrated coaches in the league, Dalvin Cook is a beast at running back, and their defensive front is fantastic."
5. Los Angeles Rams: "The Rams are a really good road team under Sean McVay. Carolina has eight first round picks on defense and the Rams just made plays late in a very losable game."
4. Dallas Cowboys: "It's still probably the best offensive line in the league and they've got a lot of weapons. I think everyone forgets about the Randall Cobb move. You think it's Zeke's team but it's DAK's team."
3. Philadelphia Eagles: "Carson Wentz has a world class arm, and to give him a deep threat like Desean Jackson is scary."
2. Kansas City Chiefs: "Frank Clark may have been the acquisition in the NFL. Clark and Chris Jones on that defensive front? No thanks. Tyreek Hill is out but I think they'll be fine."
1. New England Patriots: "They've got the best coach in the league, the best quarterback in the league, the best secondary in the league, and the best running back depth in the league."

The Herd with Colin Cowherd
Want to know more about The Herd with Colin Cowherd? Get their official bio, social pages & articles on FOX Sports Radio!
Read more